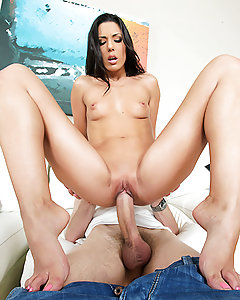 Danny might not understand a single word out of the traveling saleswoman who barged into his place, but he can tell all too well what a hot piece of ass this Spanish sex-bomb is. But even with no grasp on the English language, Alexa figured out how to grip Danny and close the sale with a hands-on demonstration of her lubes. After warming him up with an oily handjob, Alexa pounced on his dick and rode him hard on the sofa. Then she sucked him with the intensity only a thirsty nympho can provide, before getting fucked hard until he blew a fat load of jizz on her face!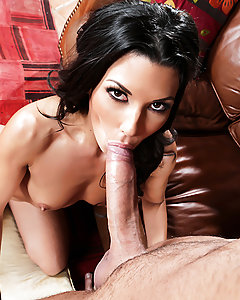 Alexa's husband has been taking advantage of his red hot seniorita for too long, going behind her back to fuck his blonde coworker. She gets back at it him by having her wet pussy pounded by Keiran's hard cock while her good-for-nothing husband watches from the window, locked out of his own home. This saucy slut gives it all up, allowing Keiran to fill every one of her holes, from her thirsty mouth to her tight asshole, bestowing him with all the pleasures she'd never give her lawfully wedded wiener. Keiran fucks her better than her husband ever could, making her scream a stream of sinful Spanish speech right up to the point of ejaculation.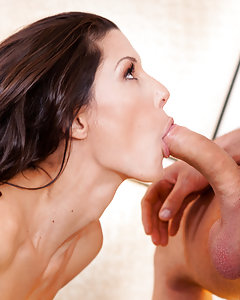 Sexy Alexa squirts after being fucked hard and fingered!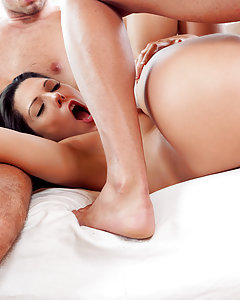 Alexa Tomas Is Your Spanish Delicacy for today. A luxurious treat who evokes strong citrus scents and wild sexual memories from your mind as she welcomes two strangers to her apartment for a an all-afternoon affair. Watch her bring a taste of Spain to your fantasy session in a way that you'll always cherish!